Council Postpones Housing Decisions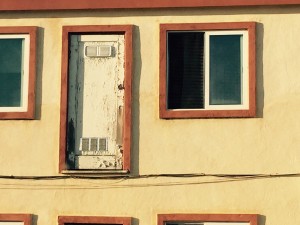 Lots of Berkeley folks came out to the City Council meeting on October 27 to support a large list of measures designed to address the housing affordability crisis. Unfortunately, most of the items were postponed to December 1 or November 17.
BTU's Letter to Council:
2015.10.27 Council Letter
Important Item Returns November 17
November 17 is shaping up to be a big day for Berkeley Tenants. BTU's appeal of the demolition of 18 rent controlled units on Durant will be at the City Council, as well as a 5:30 PM special workshop about funding affordable housing by increasing the business license tax on rental property.
Last night, the Council also voted to postpone review of Jesse Arreguin's important proposal to re-examine the City's Rental Housing Safety Program to November 17.
Fixing this City program, which enforces safe and habitable rental housing, has been in the spotlight ever since the balcony collapse at Library Gardens, a building less than 10 years old. Activists and candidates have been talking for years about the need for the common-sense measures in Arreguin's proposal – measures which most other cities already have!
Under the proposed revamp of the Rental Housing Safety Program, Berkeley inspectors would do proactive, cyclical inspections which would detect problems like the one at Library Gardens. Right now, inspectors only visit rental housing if there is a complaint. Right now, owners also know exactly which tenant made that complaint! This proposal would allow the name to remain confidential, so tenants would have less fear of retaliation.
Besides proactive inspections and confidential complaints, tweaks to the RHSP in Arreguin's proposal would also make mold and mildew a public nuisance, and require landlords to actually turn in the self-inspection they are supposed to do each year.
These enhancements would be paid for mostly through increased fees and fines for those who do not correct violations within 30 days of being cited by code enforcement. The proposal also opens up the possibility of increasing the RHSP program fee from $26 to about $32 – that could pay for two new employees for the program.
see: http://www.ci.berkeley.ca.us/Clerk/City_Council/2015/10_Oct/Documents/2015-10-27_Item_30_Revising_the_Rental_Housing.aspx
Steps to Safe and Secure Housing In Berkeley Will Be Discussed at the
BTU MEMBERS MEETING
Thursday October 29
Council Voted to Send Letter About Costa-Hawkins
The good news is that the Council voted to send a letter to our State representatives calling for repeal of Costa-Hawkins. Berkeley joined several other rent-controlled California cities in asking for the return of a local city's right to restrict rents. This would mean recent construction could be under rent control.
If the 1996 state law was repealed, Berkeley could also return to the form of rent control that voters selected and tenants enjoyed – the rent would always be regulated, and not be re-set when a new renter moves in. Repeal would also allow Berkeley to demand that when developers tear down rent controlled units, their new units would also be rent controlled. However, Governor Brown is not likely to sign any such repeal, so this might be a long-term effort and the letter a token gesture.
Worthington's Measures Postponed to December 1
City Manager Referral: Streamline the Permit Process for Housing Projects with a Majority or More Affordable Units
Recommendation: Refer to City Manager to create an ordinance that will streamline the permit process for housing projects with a majority or more affordable units if it includes at least 20 percent of units at 50% AMI.
Housing Trust Fund Loan for $1,000,000
Recommendation: Loan $1,000,000 to the Housing Trust Fund.
Match All National Housing Trust Fund Grants Awarded to Recipient Projects in Berkeley
Recommendation: Adopt a Resolution to match all National Housing Trust Fund (NHTF) grants awarded to recipient projects in Berkeley.
Sierra Club Letter: Sierra Club 10-27 Berkeley City Council Items on Affordable Housing
East Bay Express Coverage Before the Meeting: http://www.eastbayexpress.com/SevenDays/archives/2015/10/16/facing-the-housing-crisis-berkeley-and-emeryville-lawmakers-are-advancing-numerous-solutions-but-not-oakland
Droste Parking Spaces Measure Passes
Newbie Councilwoman Lori Droste had her first major victory when the City Council approved her suggestions that Berkeley cut down on parking requirements for new developers but dedicate the cost savings to more units for lower-incomes. The items didn't have enough detail for Berkley Tenants Union to take a position regarding them before the October 27 meeting.
"Droste emphasized that her package was deliberately broad-brush, so that city staff could exercise freedom and creativity in working out the details." http://www.berkeleyside.com/2015/10/28/green-housing-package-sails-through-berkeley-council/
"Some council members, however, were worried that the money saved through the provisions would not find its way to affordable housing in the city."
http://www.dailycal.org/2015/10/28/berkeley-city-council-approves-item-to-convert-parking-spaces-into-housing/
Not everyone was happy with the proposal:
http://www.berkeleydailyplanet.com/issue/2015-10-23/article/43833?headline=The-Berkeley-City-Council-Hopes-for-Housing-Opinion—Steve-Martinot
Includes a List of Postponed Items:
http://www.mercurynews.com/ci_29035896/berkeley-council-endorses-green-affordable-housing-package